So, I jumped on the embroidered jeans trend for spring and went ahead and ordered two pairs of embroidered jeans from Target. I love how companies are updating the basics this season, and I love how the embroidery makes me feel just a little bit boho. Plus, you just can't beat the prices at Target when trying out a new trend.
These are JUST as cute in person, and they come in plus sizes and short lengths as well.
Aren't they adorable? (Just under 30$) When mine came in, I tried them on really quick to see what the fit was like:
As you can see, they aren't super skinny jeans (which I actually prefer) and I can see that if they start to bag out, they'll end up fitting more like boyfriend jeans. But that's a BIG IF and, embroidered boyfriend jeans sounds cute to me too. I have yet to try the three hour test run to see if they'll bag out at all. But when I do, I'll let you know. I'm super optimistic about them, though. They just felt very good to wear! These are by Universal Thread and I took a 12 short in these. (I may order one size down just to see how they'd fit!)
The second pair I ordered were white with green embroidery! (Just under 28$) White jeans always seem to be a big thing for spring and summer, and I've been looking for a better fitting pair.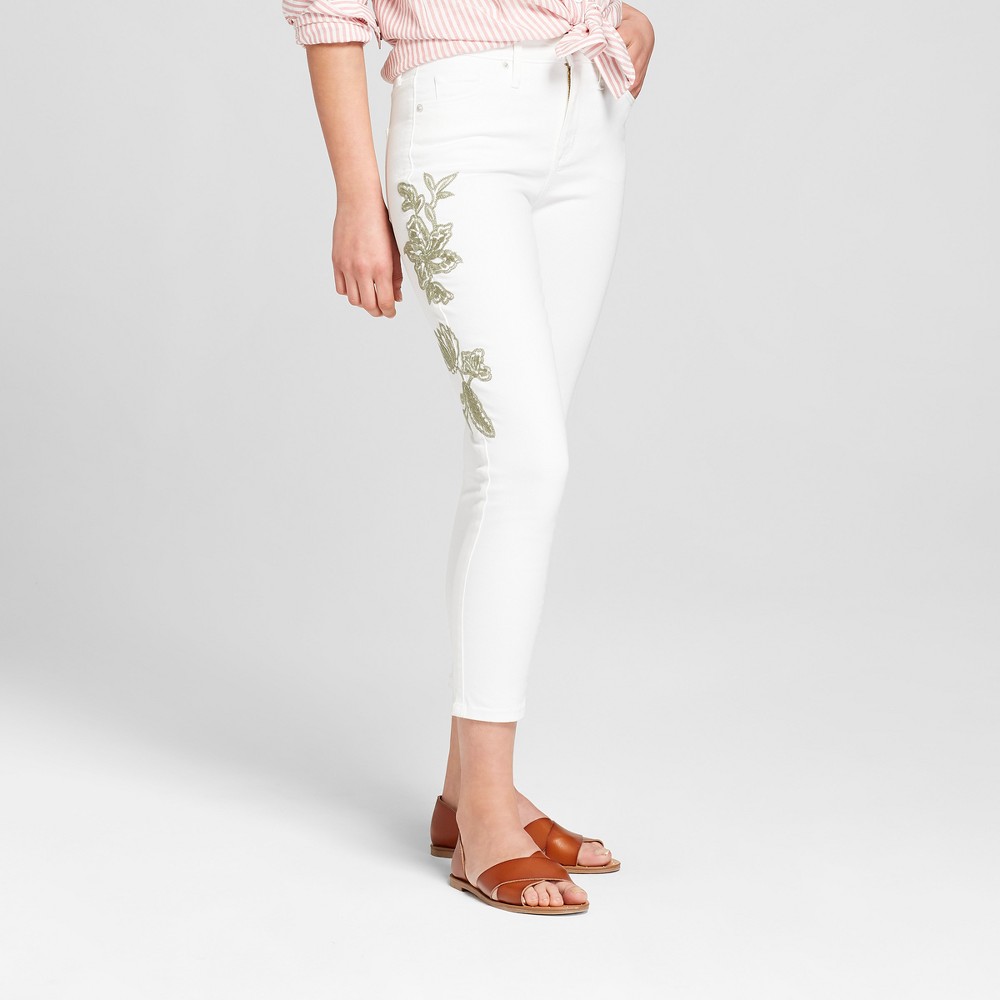 These also come in plus, but since they are cropped already, they do not come in shorter lengths:
Cute, right? The fit was more of a true skinny jean and they have amazing stretch. I can see these bouncing back quite nicely during the day. Plus, they are high-waisted, which I love (and need!)! HOWEVER, you can see in the second picture that they are a little see through. I'll have to make sure to wear longer tops with this. These are also by Universal Thread and I'm wearing a 12.
Have you tried the embroidered jeans trend, yet? I think it is SO cute and adds a little personality to an otherwise basic piece of clothing. Let me know if you give these a try! I'd love to feature an outfit you created using one of the above pieces!
~Jamie